Behind every successful life transition, there's careful planning. Markets go up and down. Incomes fluctuate. Unexpected expenses crop up. With so many unknowns, it's often difficult to forecast life upon retirement. You want to work with a company that provides personalized retirement planning.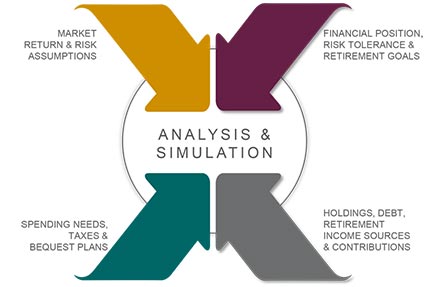 Retirement Investment Strategies
Its common to have questions about retirement planning. As part of TCO's mission to help you achieve financial peace of mind, we help you plan for the unexpected, to know when you can retire comfortably, avoiding the risk of depleting lifetime savings.
We are the premier choice for retirement planning in Oklahoma. We will guide you in answering and managing tough question about retirement planning like these:

Have I accumulated enough savings to support my needs during retirement?

Can I safely retire earlier?