We offer trust solutions to meet your specific needs, including serving as trustee or co-trustee for most types of trusts, personal representative in probate proceedings, guardian of your property, and agent for you individually or as a trustee, personal representative or guardian.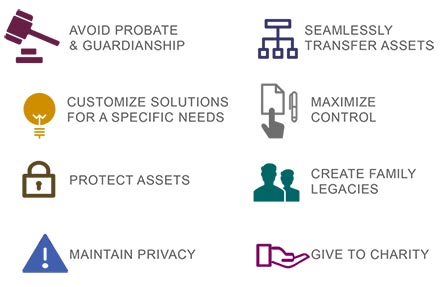 Trust Management Services Crafted for You
Many can benefit from having a trust.
Common examples of when to consider establishing a trust include if you:
Own titled assets and want to avoid guardianship and probate at your incapacity or death
Are in a blended family
Have heirs who may have trouble with finances
Are a business owner or professional in need of asset protection or business succession strategies
Have a special needs child or grandchild
Desire privacy in your family's financial affairs
Desire to give back to the organizations and causes that have been important in your life, in a sustained way
Why have TCO serve as corporate trustee?
Expertise and experience
Integrity and privacy
Independence
Dedication and reliability