All Bets on the Underdog – Dispatches From Route 66
If you followed the recent College Football Playoff National Championship, you no doubt heard about the Louisiana State quarterback Joe Burrow. He hails from a small industrial town in Ohio where, as he mentioned during his
Heisman Trophy acceptance speech
, the poverty rate is twice the national average. Burrow was not heavily recruited out of high school, but through tenacity and hard work, he found himself on college football's greatest stage – and walked away victorious. Burrow is a classic underdog.
Ironically, the term "underdog" comes from 19th century dogfighting, where the underdog was simply the dog that lost the fight. Over time, the term evolved and today it describes someone who has overcome great adversity and often disappointment to achieve greatness.
AGAINST ALL ODDS
The underdog storyline isn't new. In sports, we hear about underdogs frequently. In fact, the greatest sports moment of the 20th centurybelongs to an underdog: the 1980 U.S. Men's Hockey Team.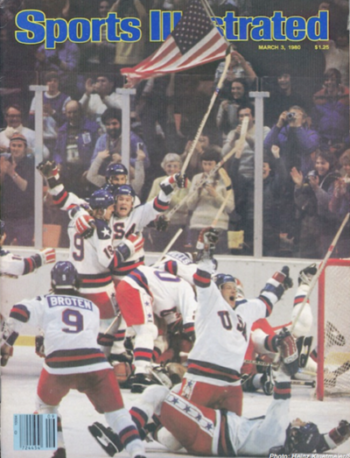 Source: Sports Illustrated.
Comprised mostly of amateur players, the American team led by head coach Herb Brooks defied the seemingly invincible Soviet Union, with its experienced professional players. The U.S. won Olympic gold in what was dubbed the "Miracle on Ice."  If you were alive in 1980, you will remember Heinz Kluetmeier's iconic photo that was the cover of Sports Illustrated. The 2004 docudrama "Miracle," based on the game, is a good one.