SPOTLIGHT — New Hope Oklahoma
New Hope Oklahoma is a Tulsa-based 501(c)(3) nonprofit whose mission is to end generational incarceration, one-child at a time.  It began over 30 years ago as a single summer camp, and has since served thousands of children in the Oklahoma community.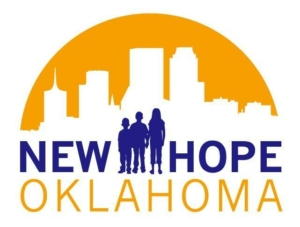 Oklahoma incarcerates over 1% of its population each year, giving us the highest rates of incarceration in the world.  As a result, over 135,000 children in Oklahoma have had a parent in prison during their lifetime. This represents an astounding 15% of all children in Oklahoma.
To achieve its mission, New Hope provides afterschool and community-based programs to children impacted by incarceration. These programs focus on social and emotional wellbeing, literacy development, and healthy lifestyles, to ensure that children have positive role models consistently present in their lives.
In addition, New Hope offers a summer camp in June for youth impacted by incarceration, ages 8-15.  The camp affords youth with opportunities to socialize and escape the stressors of daily life, while helping them to gain lifelong friends and valuable life skills.
To learn more about this organization and how to assist in its mission, visit newhopeoklahoma.org.