SPOTLIGHT — Sunbeam Family Services
iStock.com/SDI Productions
Sunbeam Family Services is the state's longest-serving social service agency. The agency serves vulnerable children, families and seniors throughout central Oklahoma.
Sunbeam works to provide "help, hope and the opportunity to succeed," through their early childhood, foster care, mental health and senior services programs. Each year Sunbeam helps around 9,200 central Oklahomans.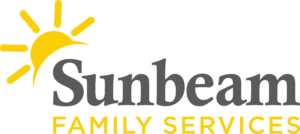 Sunbeam's early childhood services include education centers that assist young children from prenatal to 5, as well as in-home early education support programs, increasing caregivers' knowledge and confidence, building bonding and connecting caregivers with resources.
A traditional foster care agency, Sunbeam offers temporary care and supportive services for children in OKDHS custody. They work with children from birth to 18 to improve the safety, well-being and permanency by inclusively recruiting and training new foster parents.
Senior services including helping caregivers of those 60+, as well as grandparents raising their grandchildren. Sunbeam also offers a senior engagement volunteer program to help seniors stay active and connected.
Sunbeam offers affordable mental health services for people of all ages, as well as provides employee assistance programs to employers.
Sunbeam Family Services offers opportunities to support their mission through item and financial donations, as well as volunteer opportunities. For more information, visit sunbeamfamilyservices.org.